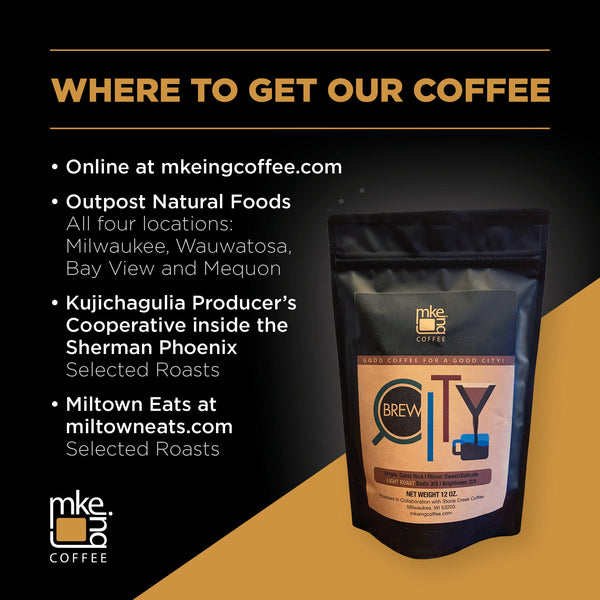 Multiple Ways to get your hands on a bag of MKEing Coffee in MKE!
The MKEing Coffee Story
Milwaukee is on the rise, but not for everyone. Historic and contemporary barriers prevent people in certain urban neighborhoods from access to quality food, jobs, and relative peace. We hear about these barriers on the local news and in national debates. We know we can do better, but we're not always sure how. 
MKEing Coffee emerged when a group of diverse individuals dreamed about seeing a coffee roaster and cafes—and the jobs and economic development that come along with it—bloom in Milwaukee's central city. 
MKEing Coffee's vision is to roast delicious coffee, but stay right where we are. We want to provide good work for individuals who struggle to find it because we care about family, community, justice, and urban renewal.
Our formal invitation? Join us in MKEing Milwaukee.
Read More
Contact us today!
Monday - Friday (8:00am - 4:30pm CST)
Phone: 414-216-9244
Email: info@mkeingcoffee.com