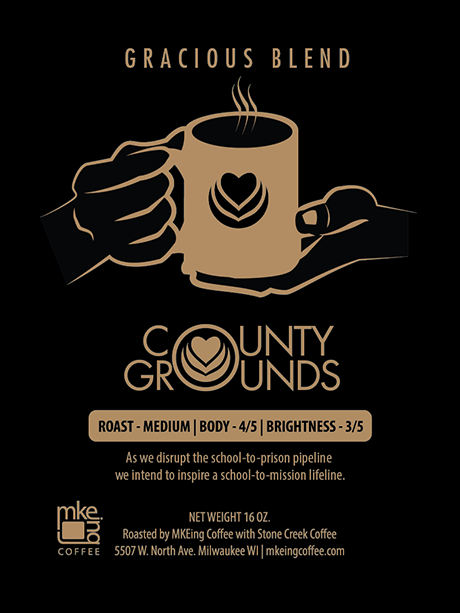 County Grounds - Gracious Blend
Regular price $21.50 Sale
COUNTY GROUNDS - GRACIOUS BLEND is a medium blend of coffees, roasted in perfect complement to give a sweet chocolate base with hints of citrus and sweet acidity.
You've chosen wisely!   50% of profit on each bag sold will contribute to helping the Vel Phillips School disrupt a school-to-prison pipeline and inspire a school-to-mission
lifeline. 
Roast - Medium | Body - 4/5 | Brightness - 3/5
Roasted by MKEing Coffee with Stone Creek Coffee.