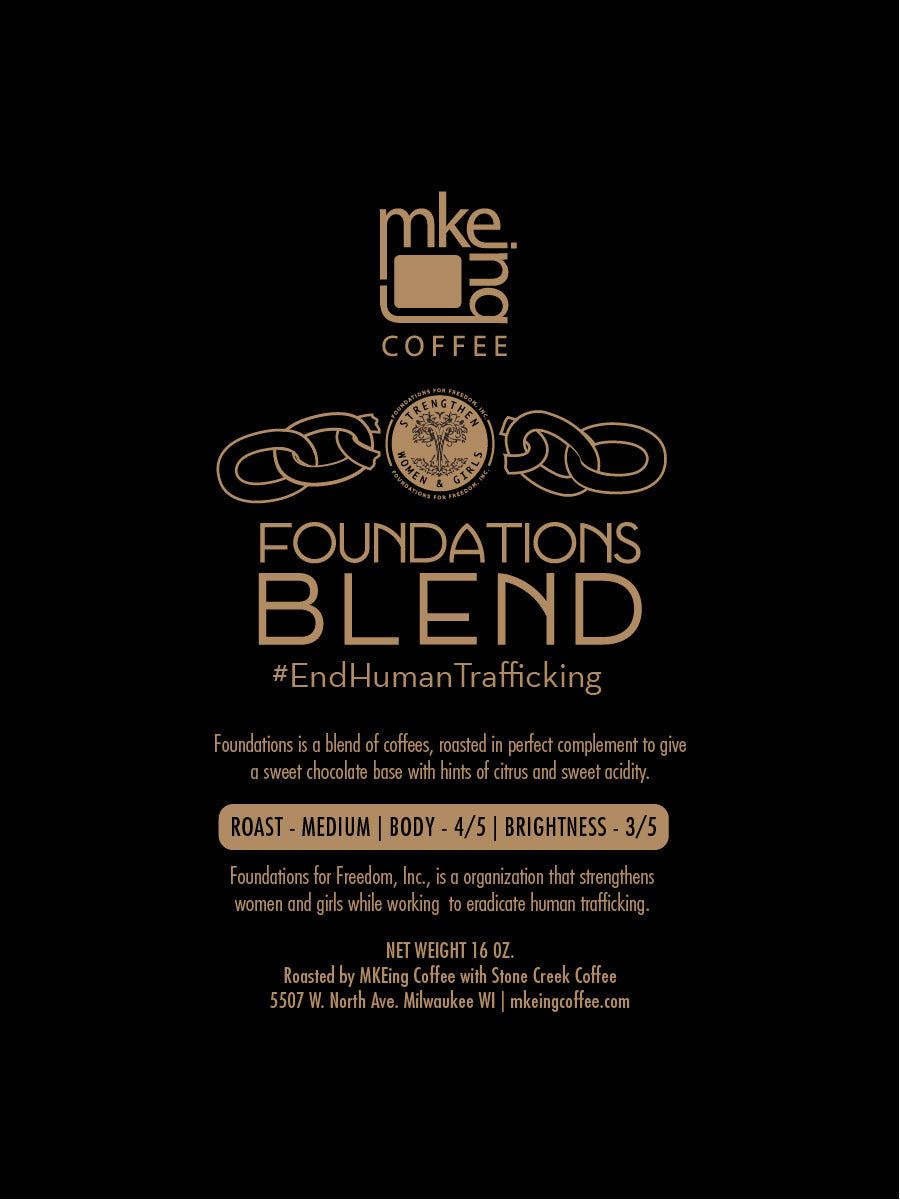 Foundations Blend Medium Roast
Regular price $21.50 Sale
FOUNDATIONS is a blend of coffees, roasted in perfect complement to give a sweet chocolate base with hints of citrus and sweet acidity.
50% of profit on each bag sold will be donated to Foundations for Freedom to support their effort to eradicate human trafficking.
Roast - Medium | Body - 4/5 | Brightness - 3/5
Roasted by MKEing Coffee with Stone Creek Coffee.