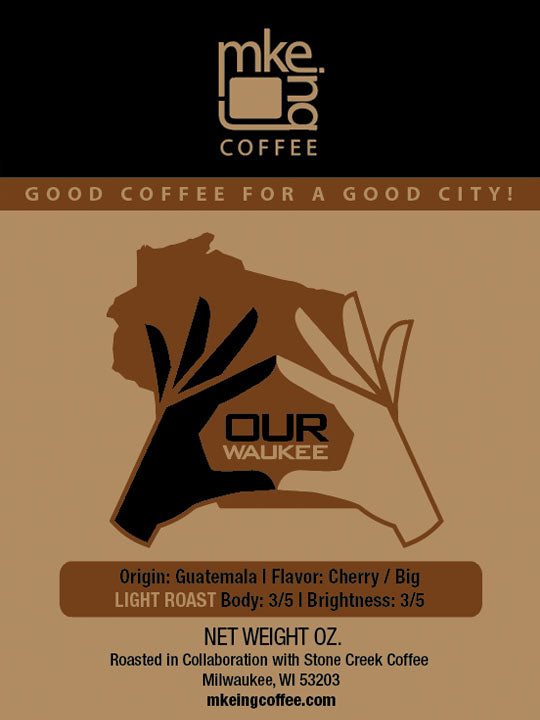 OURWAUKEE Light Roast
Regular price $10.50 Sale
OURWAUKEE is a refreshing and friendly collaborative blend that reminds us how coffee brings us together.
You'll notice a sweet lemonade-like acidity complimented by a pleasant, honeydew melon-like body and cocoa finish that you won't want to miss.
Roast - Medium Light | Body - 3/5 | Brightness - 3/5
Roasted in collaboration with Stone Creek Coffee.